Now you can study with a Collichio School of Music Faculty member from anywhere in the world through Skype. Private one on one instruction with top players and educators. Throughout the years our top instructors have helped hundreds of students to fulfill there dreams and goals in music. You now can have the same expert instruction as if you were right here. Distance will no longer stop you from fulfilling your Musical goals!
Need to learn more about Skype? No worries. Here's a great tutorial to get you started: Skype User Guide and Tutorials.
Collichio School of Music online Faculty:
Guitar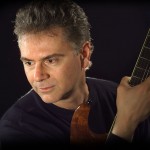 George Collichio – Bachelor Degree in Performance from The State University of New York -National Recording Artist – Founder of Collichio School of Music – Adjunct College Professor – 38 years teaching experience Beginners on up are welcome.
Guitar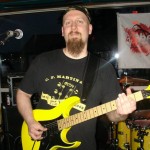 Matt Quistorf – Matt has been playing guitar for twenty five years now starting at the ripe old age of twelve. studying under the guidance of George Collichio for half a decade helped shaped his abilities for the many exciting opportunities that fell in his lap. He was hired as a Faculty Member at "Collichio School of Music" at the age of 15 years old, and has been playing in bands since the early 90s as well as recorded numerous study sessions. As an instructor for twenty two years now He has been able to hone in on approaches that are exciting and efficient, avoiding the dreadful 'busywork' feeling that many students end up becoming slave to. Matt specializes in styles revolving around rock, metal and blues covering aspects of all skill levels from novice to advanced. Faculty Member for 22 years.
Bass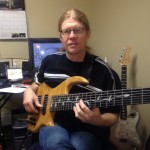 Eric Davidson – Electric Bass, Contra Bass, a 1992 Magna Cum Laude graduate of" Berklee College of Music", he has a dual major in performance and arranging. A teacher with the" Collichio School of Music" since 1993, Eric has taught guitar, bass, harmony and theory, songwriting, arranging. Many of his students have continued on to perform and work in the music field. He has assisted students to obtain scholarships to prestigious music schools including Ithaca College, Eastman School of Music, and The Breklee College of Music. Faculty Member 21 years.
Drums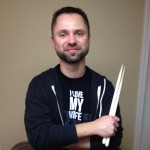 Pete Wrue – A 1995 Graduated from "Musicians Institute," Pete Graduated with honors. While in Los Angeles he played and studied with some of the best musicians on the planet. He has played with countless bands in the Rochester area in the Jazz, rock, fusion and Latin styles. Pete has taught Drums, Bass, keyboards and Music Theory at Collichio School of Music since 1996. Faculty Member for 17 years.
Pricing for private one-on-one Skype Lessons:
$30 per 30 minute lesson when booking 4 or more lessons
$60 per 60 minute lesson when booking 4 or more lessons
$35 for one time 30 minute lesson
$70 for a one time 60 minute lesson
Need to learn more about Skype? No worries. Here's a great tutorial to get you started: Skype User Guide and Tutorials.